Pengaruh Penambahan Nanokatalis MnFe2O4 Terhadap Proses Pirolisis Sampah Plastik HDPE
Keywords:
MnFe2O4 Nanocatalyst, HDPE, Pyrolysis, Heating Rate
Abstract
The effects of MnFe2O4 nanocatalyst addition toward HDPE plastic waste pyrolysis have been investigated by performing experiments on METTLER TOLEDE TGA DSC1 Simultaneous Thermal Analyzer at heating rates of 10oC/min by nitrogen and temperatures range from room temperature to 1000oC. The results of pyrolysis showed that the main polymer components of HDPE plastic waste, both, with and without MnFe2O4 nanocatalyst addition degraded in one stage. The MnFe2O4 nanocatalyst addition increases the maximum mass loss rate of HDPE plastic waste pyrolysis, however, it increase the degradation of the initial temperature.
References
Aijun, H., Juanjuan, L., Mingquan, Y., Yan, L., Xinhua, P. (2011). Preparation of Nano-MnFe2O4 and Its Catalytic Performance of Thermal Decomposition of Ammonium Perchlorate. Journal Product Engineering and Chemical Technology, Chinese Journal of Chemical Engineering, 19(6):1047-1051.
Bonsdorf, G., Denecke, M. A., Schafer, K., Christen, S., Langbein, C., Gunber, W. 1997. X-ray Absorption Spectroscopic and Mossbauer Studies of Redox And Cation Ordering Processes in Manganese Ferrite. Journal Solid State Ionics 101-103 (1997):351-357.
British Petroleum. 2017. World Reserves of Fossil Fuels. . https://knoema.com/infographics/smsfgud/bp-world-reserves-of-fossil-fuels. (diakses 11 Februari 2018).
Chorkendorff, I. & Niemantsverdriet, J. W. (2007). Concepts of Modern Catalysis and Kinetics, Second Edition.WILEY-VCH Verlag GmbH & Co. KgaA, Weinheim.
Jambeck, J. R., Geyer, R., Wilcox, C., Theodore, R. S., Perryman, M., Andrady, A., Narayan, R., Law, K. L. 2015. Plastics Waste Inputs From Land into The Ocean. Scienmag.org (2015) Vol 347 Issue 6223.
Liu, G., Liao, Y., Guo. S., Ma, X., Zeng, C., Wu, J. 2016. Thermal Behaviour and Kinetics of Municipal Solid Waste During Pyrolysis and Combustion Process. Journal Applied Thermal Engineering 98 (2016):400-408.
Sharuddin, S. D. A., Daud, W. M. A. W., Aroua, M. K. (2016). A Review On Pyrolysis of Plastic Wastes. Journal Energy Conversion and Management 115 (2016):308-326.
Sorum, L., Gronli, M. G., Hustad, J. E. 2011. Pyrolysis Characteristics and Kineticsof Municipal Solid Waste. Journal Fuel 80 (2001):1217-1227.
Yang, Y., Liu, J., Zhang, B., Liu, F., (2016). Mechanistic Studies of Mercury Adsorbtion and Oxidation by Oxigen Over Spinel-Type MnFe2O4. Journal of Hazardous Materials 321 (2017):154-161.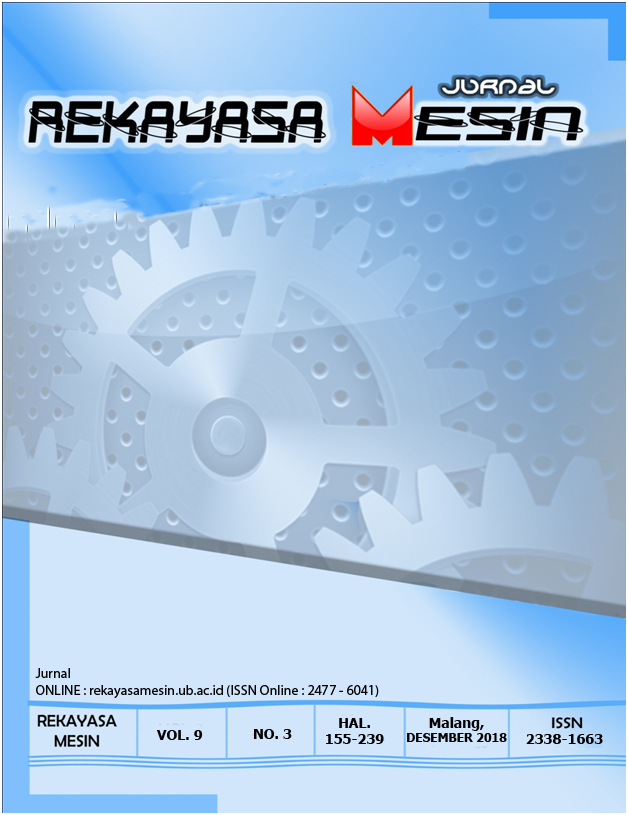 Downloads
License
This work is licensed under a 
Creative Commons Attribution-NonCommercial 4.0 International License
.