Analysis of Temperature Distribution and Rate of Heat Transfer on Cooling System (Simulation) Using Porous Media
Keywords:
Rate of Heat Transfer, Porosity, Temperature, Heat Transport
Abstract
Science and technology continue to innovate to overcome the problem of cooling systems that often arise from heat generated by the engine and how to improve engine cooling function. The porous media system provides a solution for heat transfer with porous media capable of enhancing heat transfer, as well as the effect of natural convection with porosity variation. The high porosity increases the Prandtl value proportional to the Nusselt value, causing the flow value to increase as well. The study of heat transfer with porous media can be applied to engine cooling system using simulation aid, with porosity 10%, 15%, 20%, 25%, 30%. Where the results obtained porosity affect the temperature distribution where the greater the value of porosity the greater the temperature distribution occurs and the greater the porosity then the value Thermal conductivity is smaller, Small thermal conductivity causes the rate of heat transfer is also small.


References
Anis Samsudin, Dkk. 2009. Studi Eksperimen Pengaruh Alur Permukaan Sirip pada Sistem Pendingin Mesin Kendaraan Bermotor. Jurnal Kompetensi Teknik. Unnes
Budiyono 2006. Studi Pengaruh Bentuk Sirip Pada Sistem Pendingin Mesin Kendaraan Bermotor. Jurnal Kompetensi Teknik. Unnes
Siswanto E, Katsurayama H, dan Katoh Y, 2011. Instability on Condensate Propagation in Porous Media, International Journal of Mechanics, NAUN, Issue 4, Vol. 5, hal. 327-335.
Raed Abed Mahdi. 2015. Review of convection heat transfer and fluid flow in porous media with nanofluid. Renewable and Sustainable Energy Reviews 41(2015)715–734.
Horng Wen Wu.2016.Heat transfer with natural convection of varying viscosity fluids inside porous media between vertically eccentric annuli. International Journal of Heat and Mass Transfer 94 (2016) 145–155.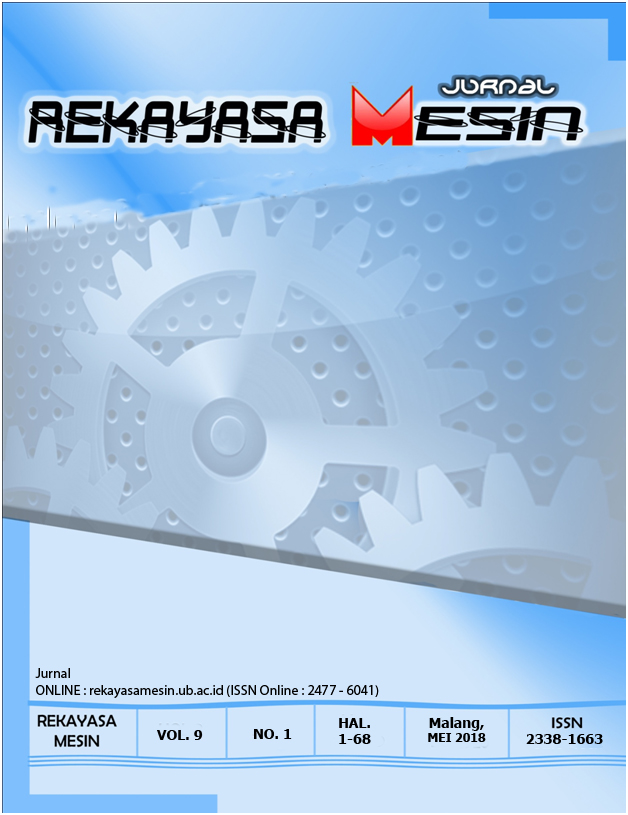 Downloads
License
This work is licensed under a 
Creative Commons Attribution-NonCommercial 4.0 International License
.