Pengaruh Persentase Biodiesel Minyak Nyamplung – Solar terhadap Karakteristik Pembakaran Droplet
Keywords:
Calophyllum Inophyllum, Fuel Blended, Droplet Combustion, Ignition Delay Time, Burning Rate, Temperature
Abstract
The aim of this research is to investigate the effect of biodiesel percentage on the droplet combustion characteristic of calophyllum inophyllum biodiesel-diesel fuel blended. The combustion characteristic included ignition delay time, flame visualization, burning rate, and flame temperature. Testing was conducted using fuel blended with biodiesel percentage of 0%, 10%, 30%, 50% and 100%. The fuel was dripped and shaped a droplet that placed on the tip of thermocouple junction and ignited using a heater. The result shown that the ignition delay time increase with increasing biodiesel percentage due to its high flash point temperature and low volatility. Furthermore, burning rate and flame temperature increase with the increasing biodiesel percentage in the blended. These phenomena related to more microexplosion occurrence in the droplet combustion of fuel blended with higher biodiesel content. The last result shown that combustion of diesel fuel droplet has the highest flame dimension, related to its low burning rate and faster vapor diffusion rate.

 
References
Elbert, L., Little, Jr. 7 Roger. 2003. Kamani (calophyllum inophyllum). Agriculture Handbook, Tropical Agriculture and Human Resources, University of Hawai, Manoa.
Yoeswono., Triyono. & Iqmal Tahir. 2008. Kinetics of Palm Oil Transesterification in Methanol wit Potassium Hydroxide as a Catalyst. Indo. Journal Chem 8(2): 219-225.
Atabani A.E., Aldara da Silva Cesar.2014. Calophylluminophyllum L. – A prospective non-edible biodiesel feedstock. Study of biodiesel production, properties, fatty acid composition, blending and engine performance. ScienceDirect Journal. 644-655
Ong Hwai Chyuan, H.H. Masjuki, T.M.I. Mahlia, A.S. Silitonga, W.T. Chong, Talal Yusaf. 2014. Engine performance and emissions using Jatropha curcas, Ceiba pentandra and Calophyllum inophyllum biodiesel in a CI diesel engine. ScienceDirect Journal. 427-445
Somandepalli,S. 2008. Hot Surface Ignition Of Ethanol-blended Fuels and Biodiesel. SAE 2008-01-0402
Zeng, Y. and Lee, C.F. 2007. Modeling droplet breakup processes under micro-explosion conditions. Proceedings of the combustion institue, 31, 2185-2193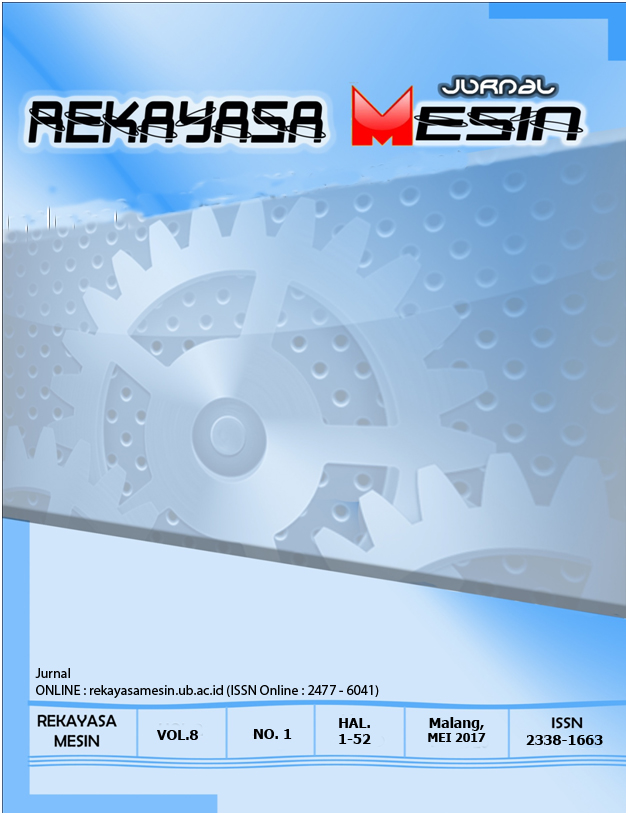 Downloads
License
This work is licensed under a 
Creative Commons Attribution-NonCommercial 4.0 International License
.