Pengaruh One Direction Pre-Tension pada Reinforcement Fibre terhadap Kekuatan Tarik dan Impact Fibre-Powder Reinforcement Hybrid Composite
Keywords:
composite, pre-tension, coconut shell, vinyl ester, tensile strength, impact strength
Abstract
Nowadays, industrial manufacturing needs environmentally and friendly material and has special properties which are difficult to obtain from the metal material. Composite is one of the alternative materials that can be used to meet those needs. A structural composite material consisting of a combination of two or more elements bonded material at the macroscopic level. This study was conducted to determine the effect of pre-tension one direction on a hybrid composite reinforcement against tensile strength and impact strength. Composite materials prepared by C-Glass fiber types woven rovings, coconut shell powder and vinyl ester resin. manufacturing composite using hand lay-up methods. The variation of the tension given 0N, 50N, 100N, 150N, and 200N. A tensile test based on the reference standard ASTM D 3039 while testing the impact based on ASTM D 6110-04. The results were obtained giving tension to the hybrid composite reinforcement increases tensile strength and impact strength of the material. The lowest tensile strength of the composite obtained in 0N treatment (without treatment) ranged 71,58N / mm², and the greatest tensile strength is obtained in the pre-tension 200N, ranging from 106.05 N / mm2. As for the lowest impact on specimens obtained without treatment ranges 1,34J / mm2 and provision of pre-tension 200N biggest impact strength values obtained, ranging 15,09J / mm2.
References
Autar. (2006). Mechanics of Composite Material. New York: Taylor and Francis Inc.
Mazumdar. (2002). Composites Manufacturing. New York: CRC Press LLC.
Haryanto, Agus. (2008). Pengaruh Perlakuan Alkali pada Rekayasa Bahan Komposit Berpenguat Serat Rami Bermatrik Poliester terhadap Kekuatan Mekanis
Kastanja, P. M. (2014). PengaruhVariasi Tarikan Satu Arah (One Direction Tension) pada Reinforcement Fiber Panel Komposit Datar Terhadap Kekuatan Tarik.
Pangkulun, R. (1999). Aneka Produk Olahan Kelapa. Bogor: Penebar Swadaya.
Showa Denko K.K. (n.d.). Ripoxy Data Sheet.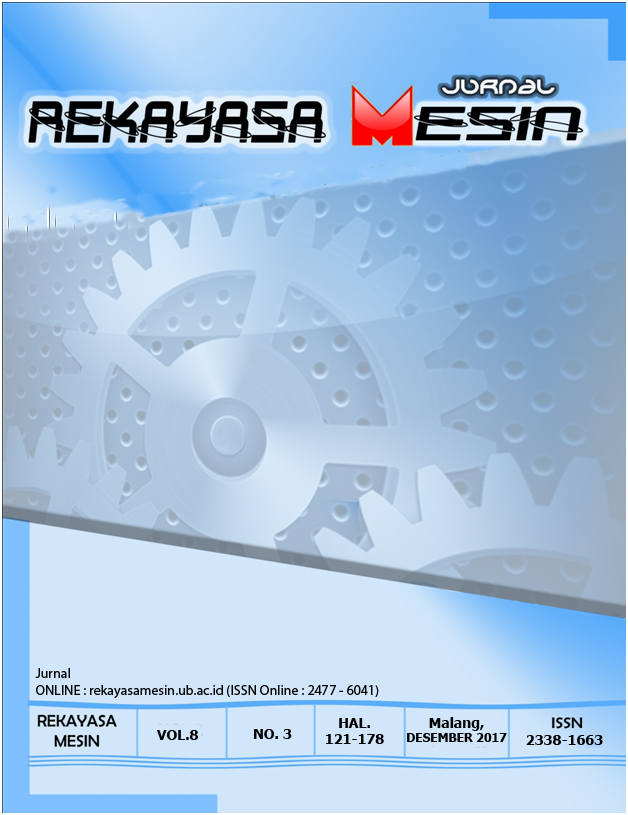 Downloads
License
This work is licensed under a 
Creative Commons Attribution-NonCommercial 4.0 International License
.