Pengaruh Tekanan Vacuum terhadap Kekuatan Tarik dan Kekuatan Lentur pada Biokomposit Serat Purun Tikus (Eleocharis Dulcis)
Keywords:
Vacuum, Void, Biocomposite, Tensile Strength, Flexural Strength
Abstract
In particular composite materials made from polymer biocomposite material which is now becoming an alternative to the metal and is very widely applied in the manufacturing industry because of its corrosion resistance and high strength ratio of specific gravity. Natural fiber began to be used for reinforcement in composites instead of synthetic fiber such as glass fiber because of its environmental friendly and widely available in nature. Meanwhile, the application of the natural fiber is still not optimized. The method to produced the composite is by isolate and vacuuming mold composite specimens (biocomposites) in a container (the media) to reduce the pressure around, so that the composite (biocomposite) is not in direct contact with the air, void in composite can decrease the strength of the composite. The matrix is 157 BTQN Polyester and the catalis is MEKPO with concentration of 1%. Specimens have been tested mechanically those are tensile testing and flexure testing and the specimen was evaluated using SEM and fracture was observe using macro photos. The results showed that there are significant effect of vacuum pressure level to the biocomposite tensile strength and flexural strength. Specimens with angular orientation 0/90/0/90 shows the tensile strength of 54.7 MPa and bending strength of 243 MPa.
References
Aji prasetyaningrum, 2009 ,Optimasi Proses Pembuatan Serat Eceng Gondok Untuk Menghasilkan Komposit Serat Dengan Kualitas Fisik Dan Mekanik Yang Tinggi.
Kosjoko, 2011 ,Pengaruh Waktu Perlakuan Kalium Permanganate (KMnO4) Terhadap Sifat Mekanik Komposit Serat Purun Tikus (Eleocharis Dulcis).
S. Asikin dan M. Thamrin, 2012. Manfaat Purun Tikus (Eleocharis Dulcis) Pada Ekosistem Sawah Rawa.
Jamari, Mastariyanto Perdana 2015, Fracture Surface Pada Komposit Hibrid Berbasis Fiberglass Dan Coir Akibat Pengaruh Moisture Content.
Resdina Silalahi, 2013. Pembuatan Dan Karakterisasi Komposit Serat Kulit Jagung - Poliester Dengan Metode Chopped Strand Mat.
Akhmad Syarief,2011. Uji Lentur Komposit Polyester - Serat Purun Tikus ( ELEOCHARIS DULCIS )
Kaomin Zhang, 2014 ,Effect of rapid curing process on the properties of carbon fiber/epoxy composite fabricated using vacuum assisted resin infusion molding.
Song, X. 2003. Vacuum Assisted Resin Transfer Molding (VARTM) Model Development and Verification, Engineering Mechanics, Virginia Polytechnic Institute and State University, Blacksburg Virginia
W.D. Brouwer*, E.C.F.C. van Herpt, M. Labordus .2003 "Vacuum injection moulding for large structural applicationsâ€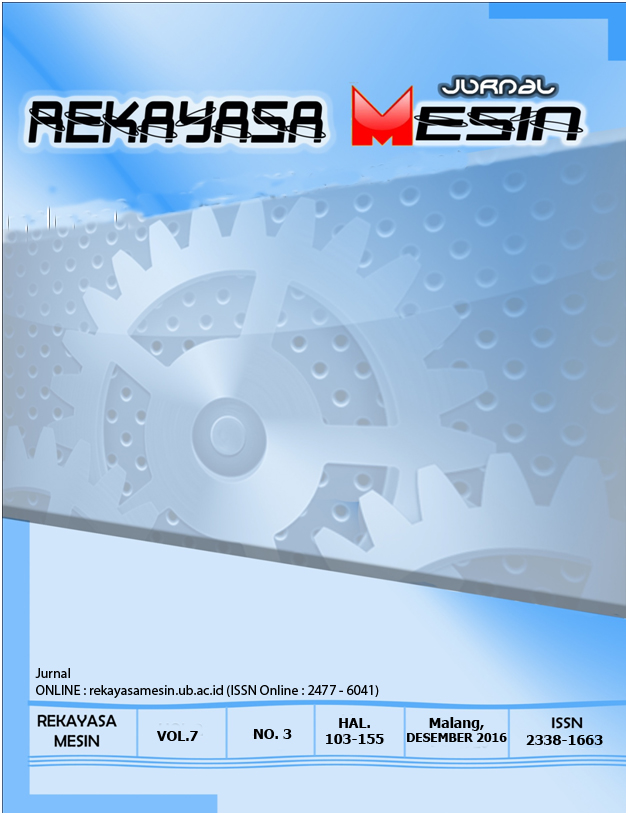 Downloads
License
This work is licensed under a 
Creative Commons Attribution-NonCommercial 4.0 International License
.