Perbaikan Layout Mesin Produksi Longsong Munisi menggunakan Metode Systematic Layout Planning dan Blocplan (Studi Kasus : Divisi Munisi - PT. Pindad (Persero))
Keywords:
Systematic Layout Planning, Blocplan, Backtracking
Abstract
Layout of the existing machines using cell system has been applied since 2005 and the machine operators have known the weaknesses, so it is necessary to improve the layout of the machines. This study was conducted to improve  the machines layout cartridge case production by using Systematic Layout Planning and Blocplan with quantitative and qualitative considerations. The qualitative considerations are working ergonomies, while the quantitative considerations are the distance of product routing between one process with the next process and backtracking from product flow between workstations with another. A qualitative assessmen tends to be based on subjective considerations of each department facitity. Blocplan was the simple and practical method used in the settlement of this problem. Blocplan changed the layout by calculating the minimum total distance traversed in the movement of the materials between workstations. The application of Systematic Layout Planning methods and Blocplan in improving the layout and shortening production time in Hall OP decrease of product displacement distance is 26.77 meters (13.50%) i.e.: before the improvement  was 198.36 meters, after improvement is 171.59 meters. Relayouting of the cell for improving the groups in the type of process and the machines also creates a higher state of comfortable working condition.
References
Heragu, Sunderesh., Facilities Design 3rd Edition, Taylor & Francis Group, New York,2008
PT. Pindad, Data Statistik Munisi, 2015
Susetyo, Joko, Perancangan Ulang Tata Letak Fasilitas Produksi dengan Pendekatan Group Technology dan Algoritma Blocplan untuk Meminimasi Ongkos Material Handling, Jurnal Teknologi, Volume 3 Nomor 1 , Juni 2010
Wignjosoebroto, S Tata Letak Pabrik dan Pemindahan Bahan, Surabaya : Penerbit Guna Widya, 1996.
Yuliarty P, Perancangan Ulang Tata Letak Lantai Produksi Menggunakan Metode Systematic Layout Planning dengan Software Blocplan pada PT. Pindad, 2014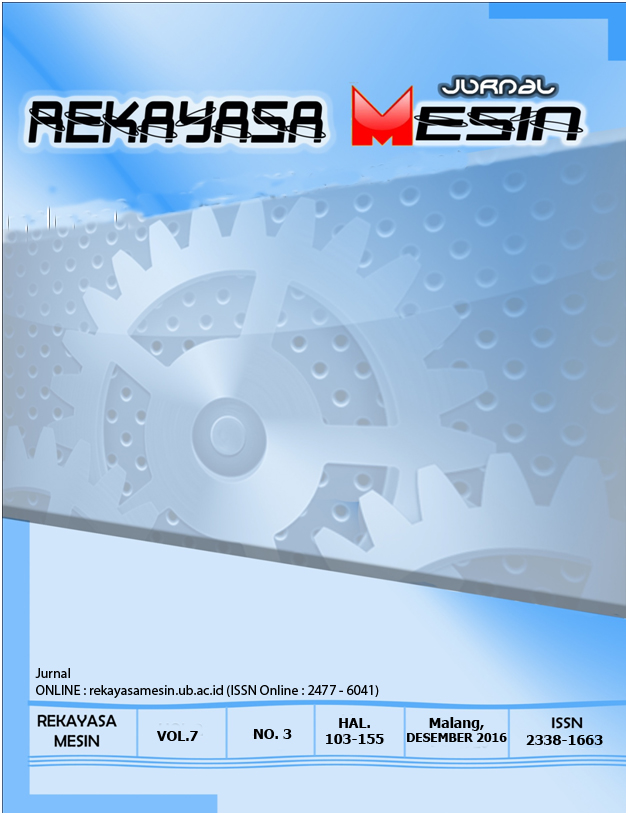 Downloads
License
This work is licensed under a 
Creative Commons Attribution-NonCommercial 4.0 International License
.