Pengaruh Arus Listrik Terhadap Temperatur Spesimen Dan Laju Pemotongan Pada Edm Drilling
Abstract
The purpose of this study was to determine the effect of temperature variation of electrical current of the workpiece and the cutting rate of EDM drilling.This study is experimental design, the independent variable used is electrical current with variation of 8,5A, 12,5A, 18A, 25A, and 36A. . While the dependent variable is the temperature of the workpiece and cutting rate. Specimens used are made of steel ST 37. Electrodes used were copper (Cu) and the fluid used was kerosene. The result of this study showed that the higher the electric current, increasing temperature of workpiece from 53.1 ° C to 119.9 ° C. The value of cutting rate has increased from 16.9805 to 40.7158 mm3/mnt mm3/mnt.
Keywords: EDM Drilling, electrical current, temperature of workpiece, cutting rate.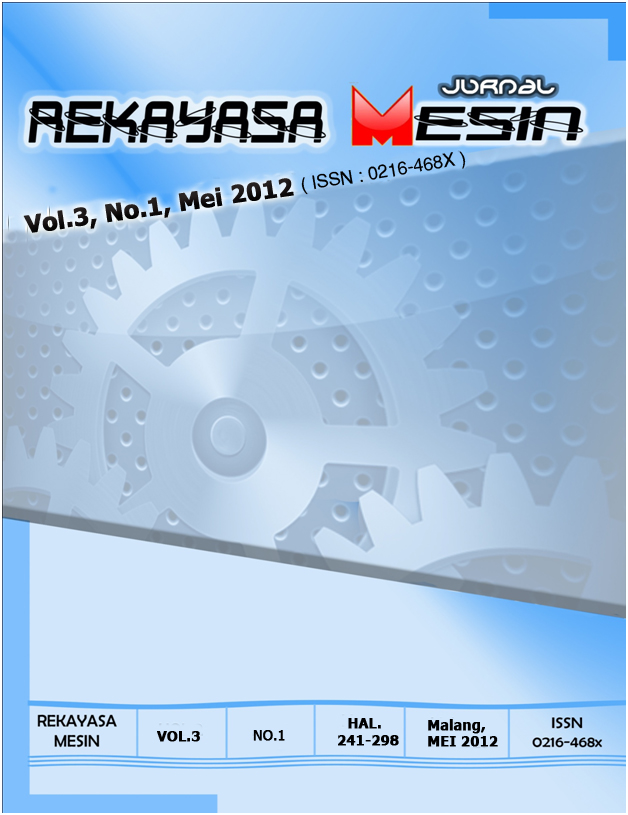 Downloads
License
This work is licensed under a 
Creative Commons Attribution-NonCommercial 4.0 International License
.